What is a Store No.?
A Store No. is an AliExpress supplier's unique store number. Each Store No. corresponds with a single supplier`s store.
Several suppliers may choose the same store name (e.g. ABC Store). A Store No. thereby provides a way to distinguish between suppliers in order for you to subscribe to the store you want more easily.
Where do I find a supplier`s Store No.?
At the top of every Supplier`s store, you will find both the store name and the Store No.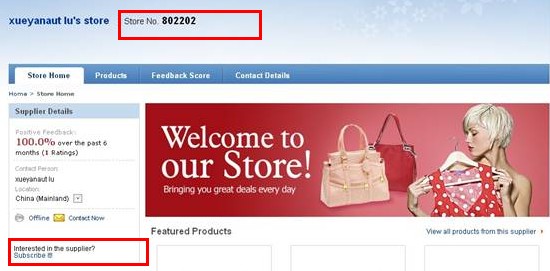 When you subscribe to a store, their Store No. will be automatically added to the Supplier section of your New Product Alert Subscription Center.