<< Back to list
How do I subscribe to AliExpress Alert?
Already an AliExpress Member?
Sign in to My AliExpress and go to the AliExpress Alert Subscription Center.
You can then subscribe to your favorite products and suppliers by adding keywords or Store Nos.
For example:
Step 1: Input the Product Keyword you are interested in and click Add. You can subscribe to three keywords at any given time.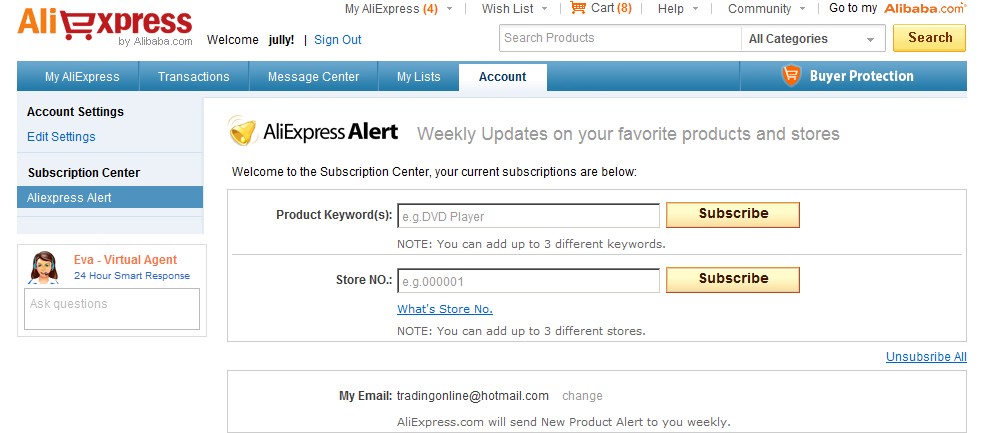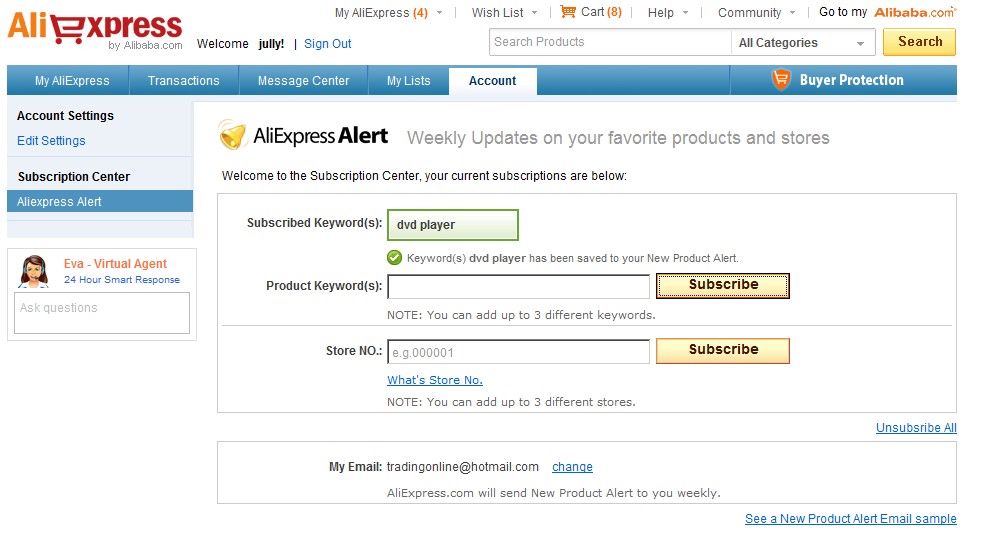 Step 2: Input your Email address and click Subscribe to complete your subscription. If you want to modify your keywords, you can do so at the Subscription Center.
You can find links to AliExpress Alert at several places on AliExpress, including the top of the AliExpress homepage or on the right side of product listings pages.
New to AliExpress?
If you are not yet an AliExpress member, it is recommended that you Join AliExpress Free before subscribing to AliExpress Alert.
After becoming an AliExpress member, subscribe for free to AliExpress Alert.
Was this page helpful? If not, Contact Us