<< Back to list
Checking Feedback Profiles
1. Checking the Feedback Profile of a supplier
On the product detail page, go to the Supplier Details section and click the Positive Feedback Rate (e.g. 95.5%) or the Number of Ratings to view the supplier's Feedback Profile.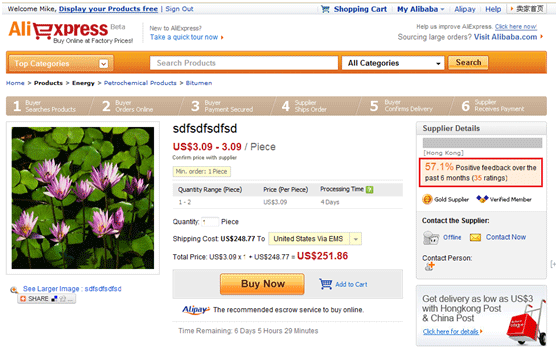 2. Checking your own Feedback Profile
(1) Sign in to My Alibaba and click the Transactions tab
(2) Click Manage Feedback on the left column
(3) Click the View My Feedback Profile link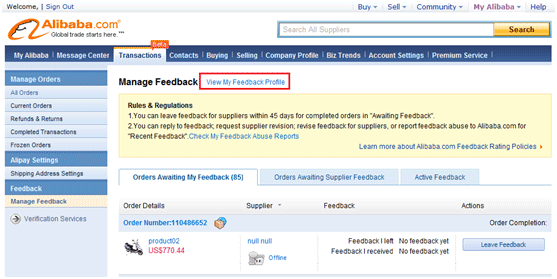 3. Checking feedback for individual products
On any product detail page, click the Feedback tab to see feedback on transactions for that product. In this tab you will see feedback for a product over the past 6 months including the Average Star Rating, Buyer Ratings and Feedback Records.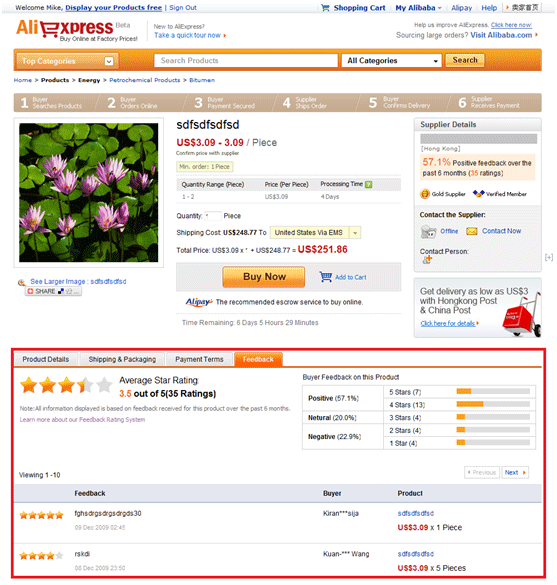 Was this page helpful? If not,Contact Us