<< Back to list
Paying for combined orders
To make a combined payment, you may follow the steps below:
1. Choose the orders in the order list page
2. Click Pay Selected Orders
3. Complete the payment before the due date
In addition, please note currently Bank Transfer is unable to be supported as the combined payment method.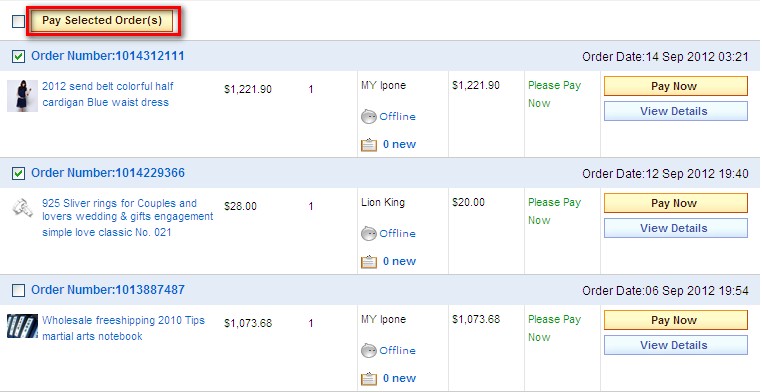 Was this page helpful? If not,Contact Us