<< Back to list
Deleting or adding items
Adding items
To add items:
1. Sign in your account firstly and search the products
2. Choose SKU, shipping address and click the Add to Cart button to add any items that you are going to purchase
3. After adding the product, you may View Shopping Cart to place order or click Continue Shopping to add more products
Before you add any items, please sign in your account first or you will be unable to find out them next time. Also, please note that you can add 100 items at most in your Cart and the items can be kept 60 days.
To help you save the products or the stores that you are interested in, you can add them into your Wish List.
Deleting items
To delete items from your Shopping Cart, simply follow the below steps:
1. Sign in to AliExpress
2. Click "Cart"
3. Select the items you want to delete and click the "Remove" button: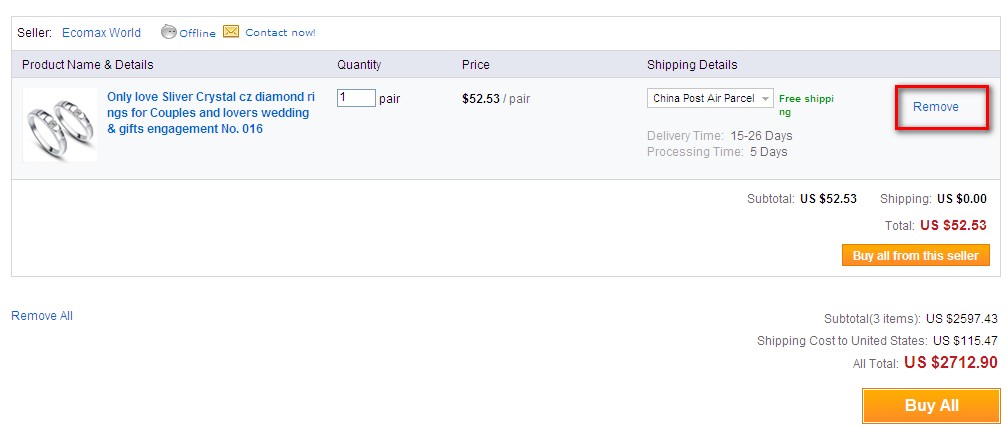 4. you can also click the "Remove All" button to delete all items in your Shopping Cart: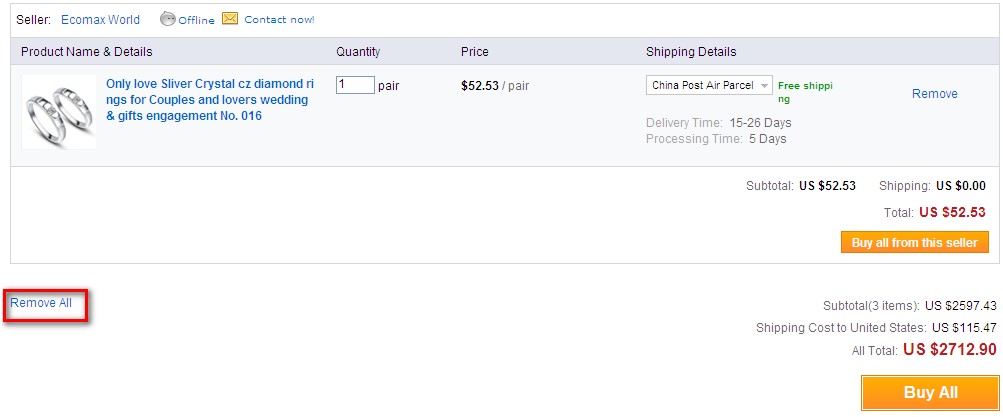 Was this page helpful? If not,Contact Us