How do I edit my shipping address?
If you want to edit your shipping address (not your billing address), please follow the steps below:
Sign in to My Orders
In Transactions, click Shipping Address Settings on the left column
You can add up to 5 different shipping addresses in My Orders.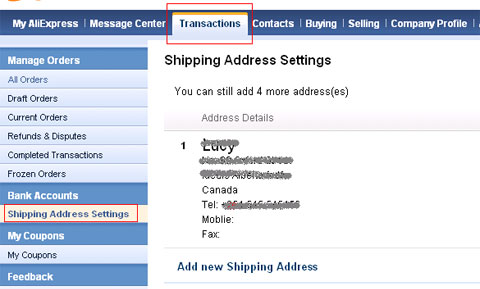 Note:
Once an order has been successfully placed, you can no longer change the shipping address for that specific order.