Reporting a fraudulent item
If you come across an item you suspect is fraudulent, please report it to AliExpress by clicking on the small bell icon highlighted below. Our team will investigate each case and inform you of their findings.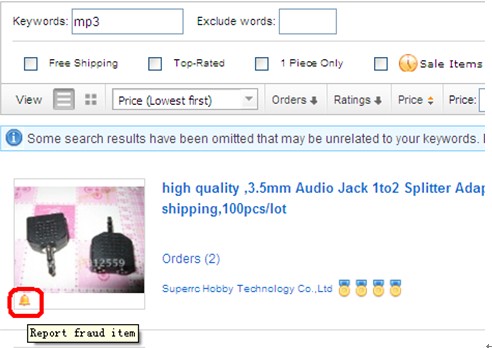 Submitting suggestions
If you can't find the product you are looking for, we want to know. Tell us the problem you have encountered or any suggestions you have to improve your search experience. Please submit your feedback in the section highlighted below.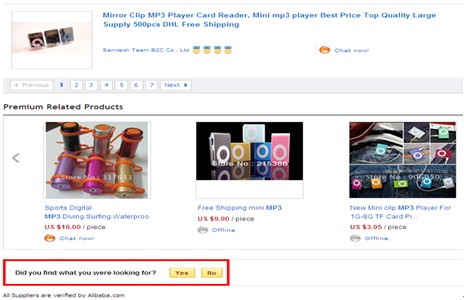 Banned items

Branded products are not permitted on AliExpress. You will not be able to find, for example, the following item

iPhones
Gucci wallets
Louis Vuitton belts
Dior bags
Chanel earrings
Michael Kors watches

Products such as gold bars, fireworks, and drugs are also forbidden.
Was this page helpful? If not, Contact Us