<< Back to list
What is Moneybookers?
Moneybookers is a leading international online payment system and electronic money issuer that allows you to pay with more than 50 different payment cards, which includes major credit cards and certain local debit cards. Moneybookers is authorized under UK and EU law, and regulated by the Financial Services Authority (FSA) in the UK.
Currently, Moneybookers supports more than 50 payment methods, most of them based in Europe. Through Moneybookers many overseas buyers will be able to purchase goods on AliExpress using their preferred local payment channel such as debit cards, locally branded credit cards, instant banking, prepaid cards, etc.
How do I pay with Moneybookers?
1. Select Moneybookers on the checkout page.
2. Enter the email for your Moneybookers account and click 'check My Email'.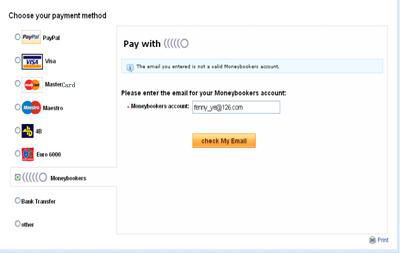 3. Enter your email, password and the security code shown for your Moneybookers account and click 'LOGIN'.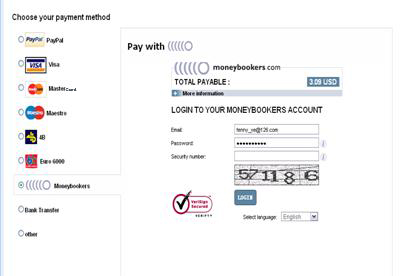 4. Select a payment method in your Moneybookers account and click 'RETURN TO MERCHANT '.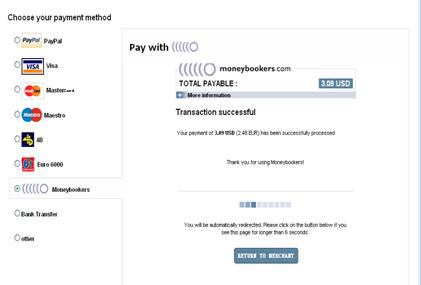 5.If your payment was successful, you will see the payment confirmation page below: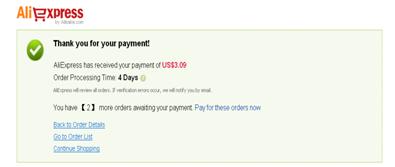 Was this page helpful? If not,Contact Us