<< Back
How do I revise feedback?
If you have made a mistake in leaving feedback for a seller, you can revise it within 30 days of being posted.
How do I revise feedback for my seller:
Sign into My AliExpress
Go to Transactions, click Manage Feedback (under Feedback); then click Active Feedback
Choose an order and click the Revise Feedback button
On the Request Buyer Feedback Revision page, enter your reason and click Revise Feedback




What are the rules for revising feedback?
1. You can only revise feedback once after your original feedback is posted
2. You can only revise feedback within 30 days of your original feedback being posted
3. The feedback can only be revised from negative / neutral to positive
Revising feedback works both ways; you can revise feedback for your sellers or demand that sellers revise feedback left for you.
If you feel that the seller's feedback about you is unfair, you can contact the seller request a feedback revision within 30 days of the seller's feedback being posted. If the seller refuses to revise your feedback, and you feel that the original feedback is unfair, you can report feedback abuse.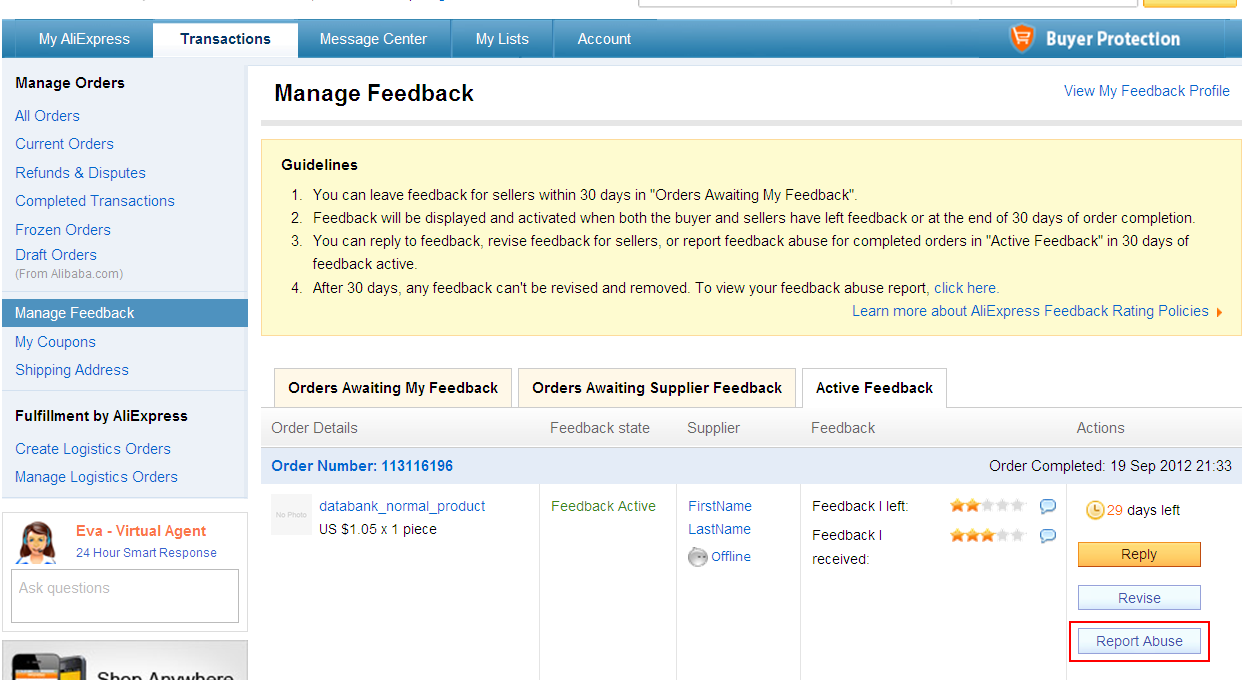 Was this page helpful? If not, Contact Us