Basic search tips

AliExpress offers millions of products from a variety of categories. Following these tips will help you find exactly what you're looking for.
1. Using the Search Bar
Search for products by entering the product name or keyword into the Search Bar at the top of any AliExpress page.
Try to enter a general description. The more keywords you use, the less products you will get in the results page. For example:
If you enter '32GB mp3 player', you get thousands of results, but if you enter 'blue 32GB mp3 player with headphones' you will only get a few results.
When you find a product you're interested in, simply click the product name or the product image for more details.
2. Using Related Searches
Use Related Searches to quickly locate the products you are looking for. The system will recommend products based on the keywords you enter in the Search Bar.

3. Viewing auto-filtered results
If your search does not turn up many results, this might be because some unrelated products have been automatically filtered.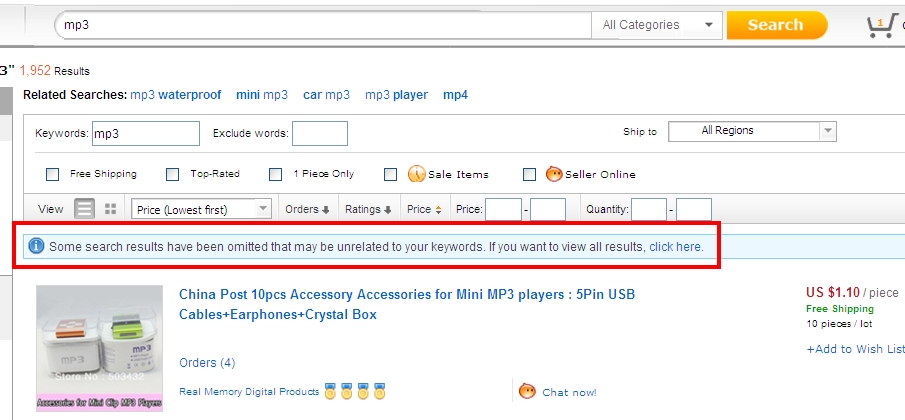 When you see the above notice, select click here to view all unfiltered search results.
Was this page helpful? If not,Contact Us