Shipping cost
All courier services and shipping fees are set up by suppliers. Currently suppliers can choose from the following express shipping options:
?UPS, FedEx, DHL, TNT, EMS, TOLL, e-EMS, ePacket, China Post Registered Air Mail, China Post Air Parcel, China Post Ordinary Small Packet Plus, HongKong Post Air Mail, HongKong Post Air Parcel, Singapore Post, Swiss Post, Sweden Post, Russian Air, Special Line-YW, DHL Global Mail and S.F. Express. Shipping fees are automatically calculated on the basis of weight, size and volume.

You can check shipping fee in the product details page as the below picture: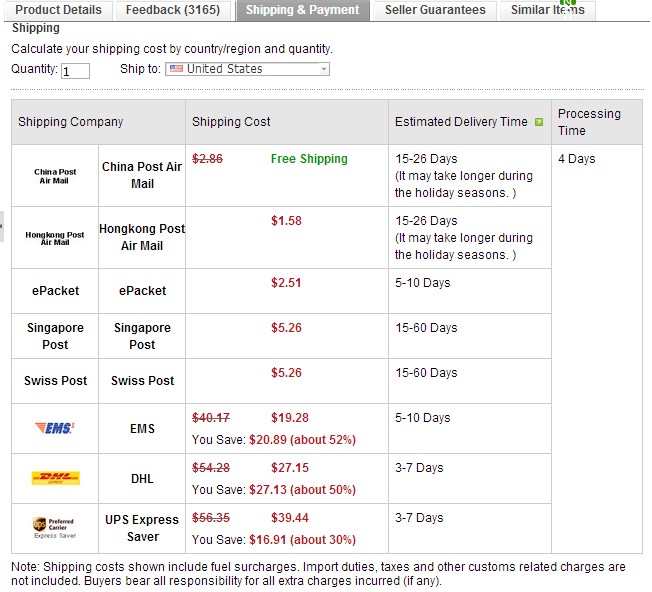 If you feel the shipping fee is too high for an item you would like to order, you may contact the supplier regarding shipping cost.
If the supplier agrees to change the shipping cost, he/she can modify the amount as per agreement before payment. Or you may also choose alternative shipping methods to lower the shipping cost.



Was this page helpful? If not,Contact Us