<< Back to list
Shipping time
Currently suppliers can choose from the following express shipping options: UPS, FedEx, DHL, TNT, EMS, TOLL, e-EMS, ePacket, China Post Registered Air Mail, China Post Air Parcel, China Post Ordinary Small Packet Plus, HongKong Post Air Mail, HongKong Post Air Parcel, Singapore Post, Swiss Post, Sweden Post, Russian Air, Special Line-YW, DHL Global Mail and S.F. Express.
You can check shipping time on the product details page as the below picture: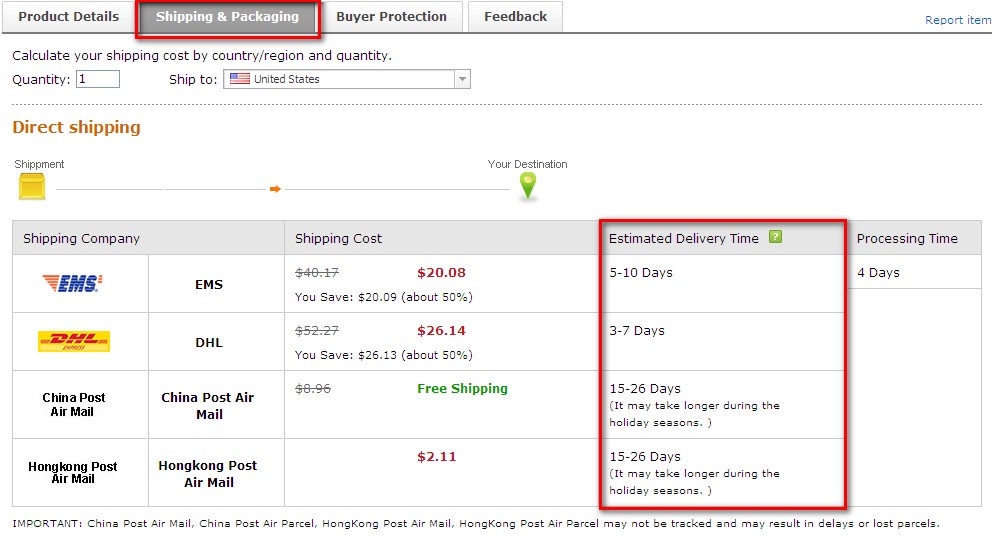 In addition, delivery time varies depending on country and courier service. For information regarding delivery time, please directly contact the supplier.
You can contact suppliers by clicking the "Contact Now" button or the "Chat Now!" icon in the Supplier Details section.
Was this page helpful? If not,Contact Us