The item I received is different from the item I ordered: what should I do?
If you find the items you received are different from the items you ordered; or you are not satisfied with the condition of the items delivered, please DO NOT click the "Confirm Order Received" button.
In these cases, we suggest that you click the "Request Refund" button to notify the supplier you want a refund. If you are unable to reach an agreement on a refund within 10 days of your Refund Request, you can apply for mediation from AliExpress. All decisions made by AliExpress are final.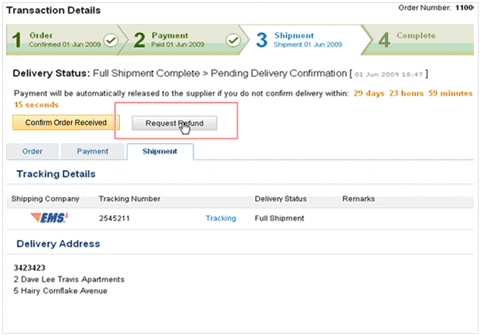 Was this page helpful?if not,Contact Us